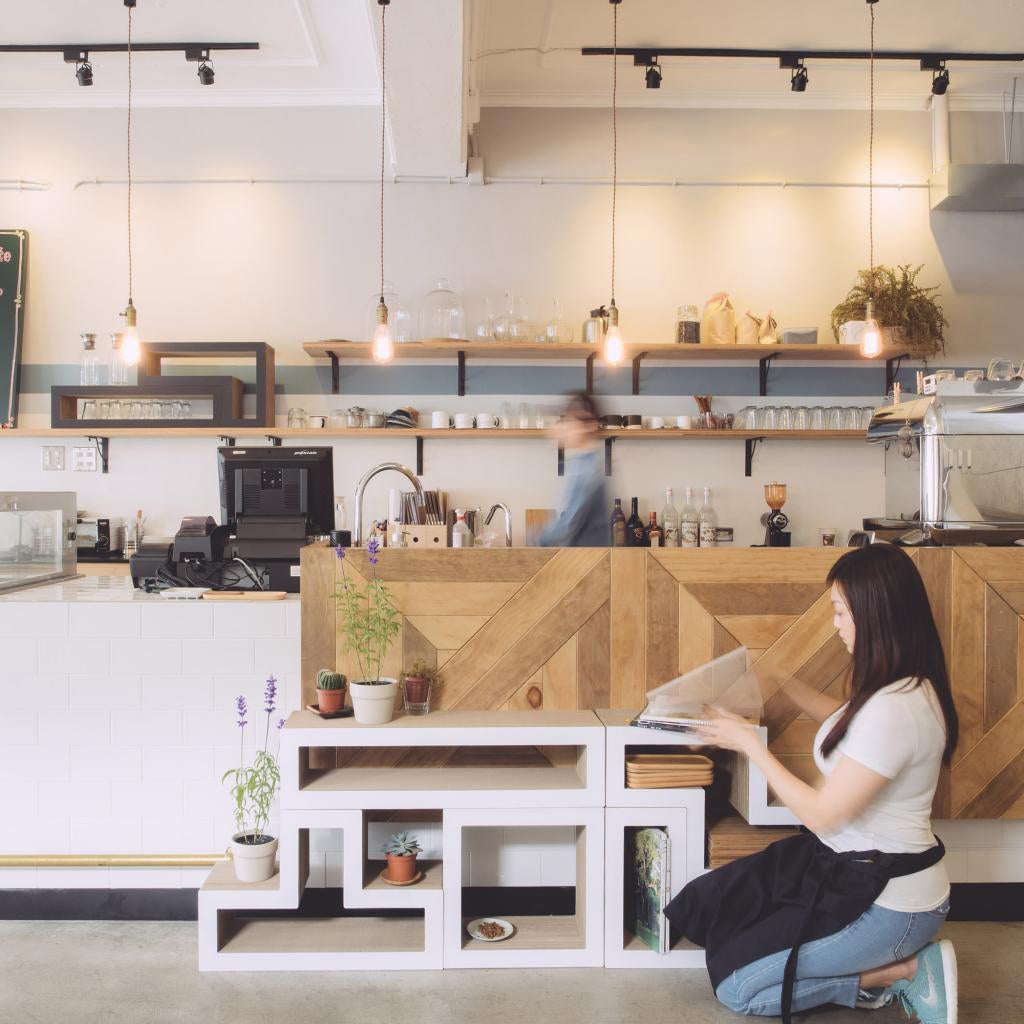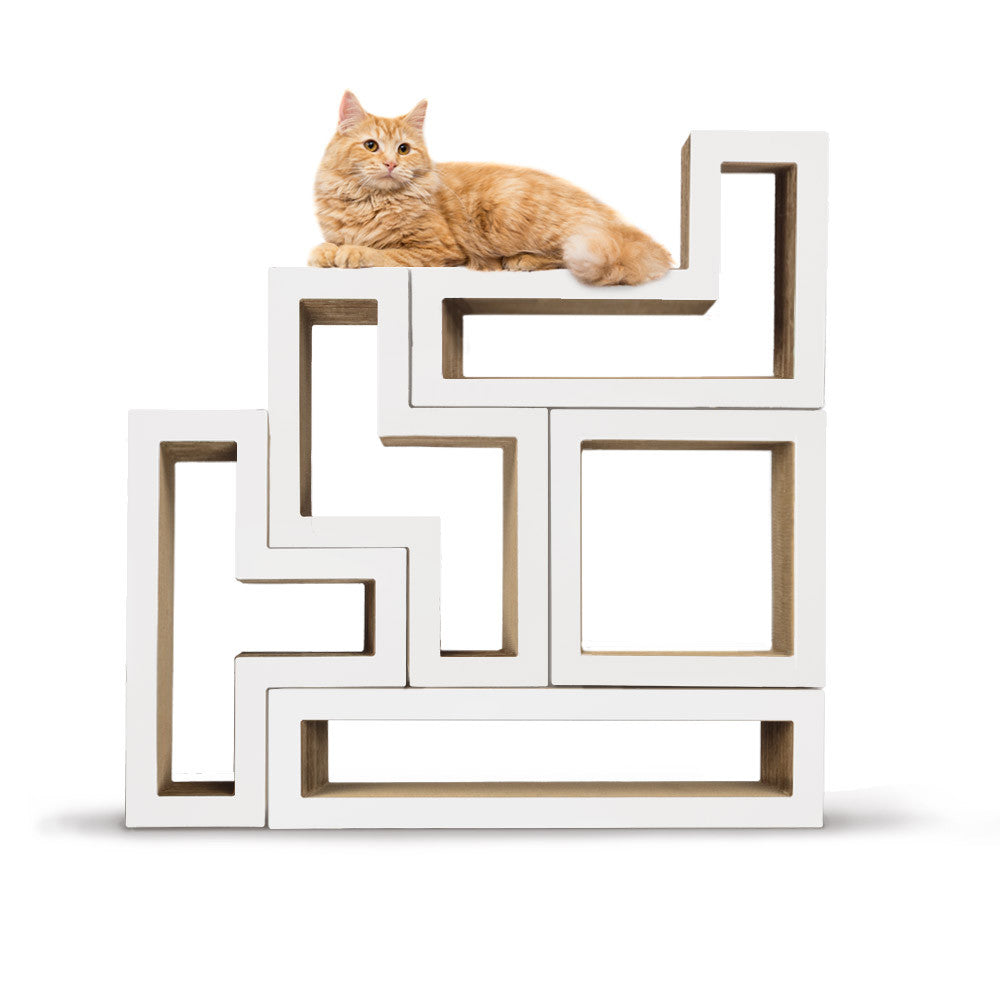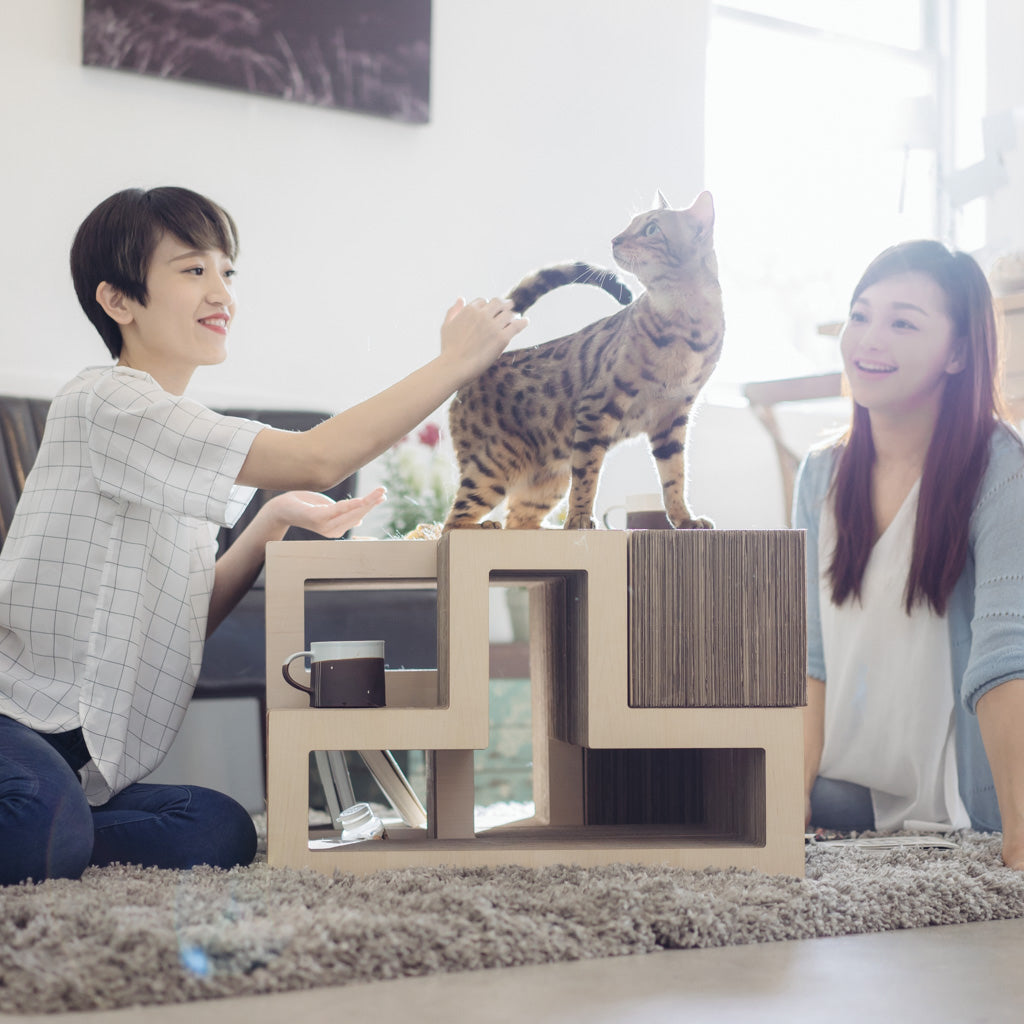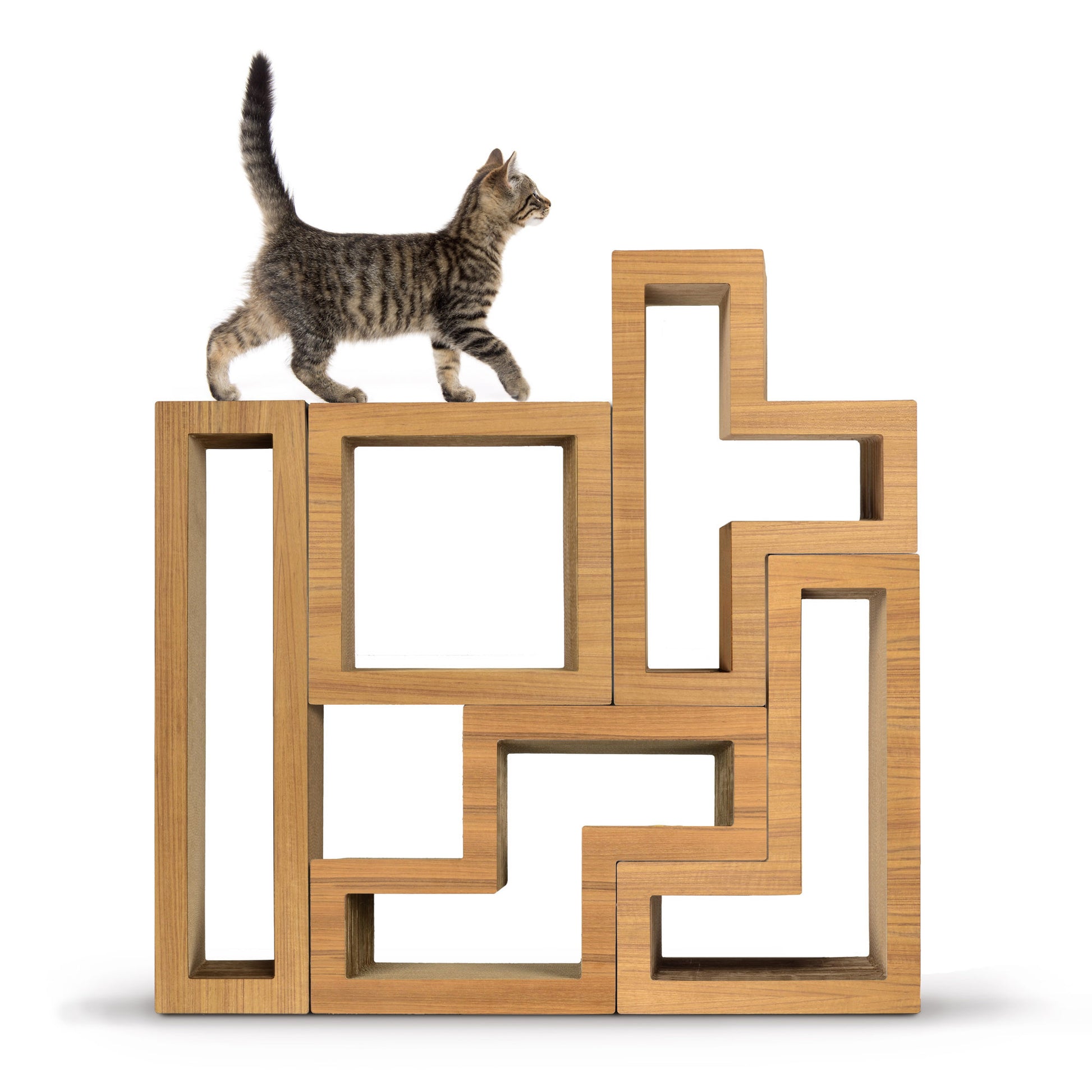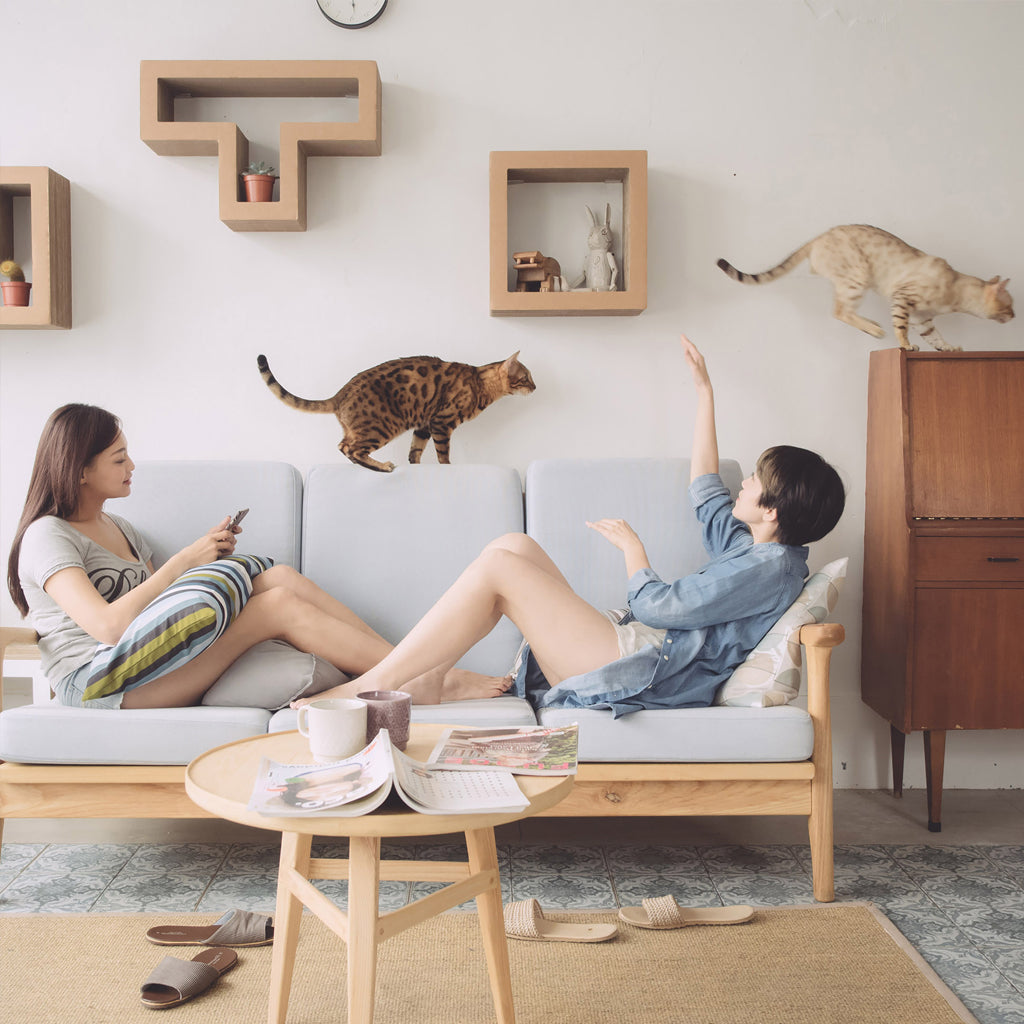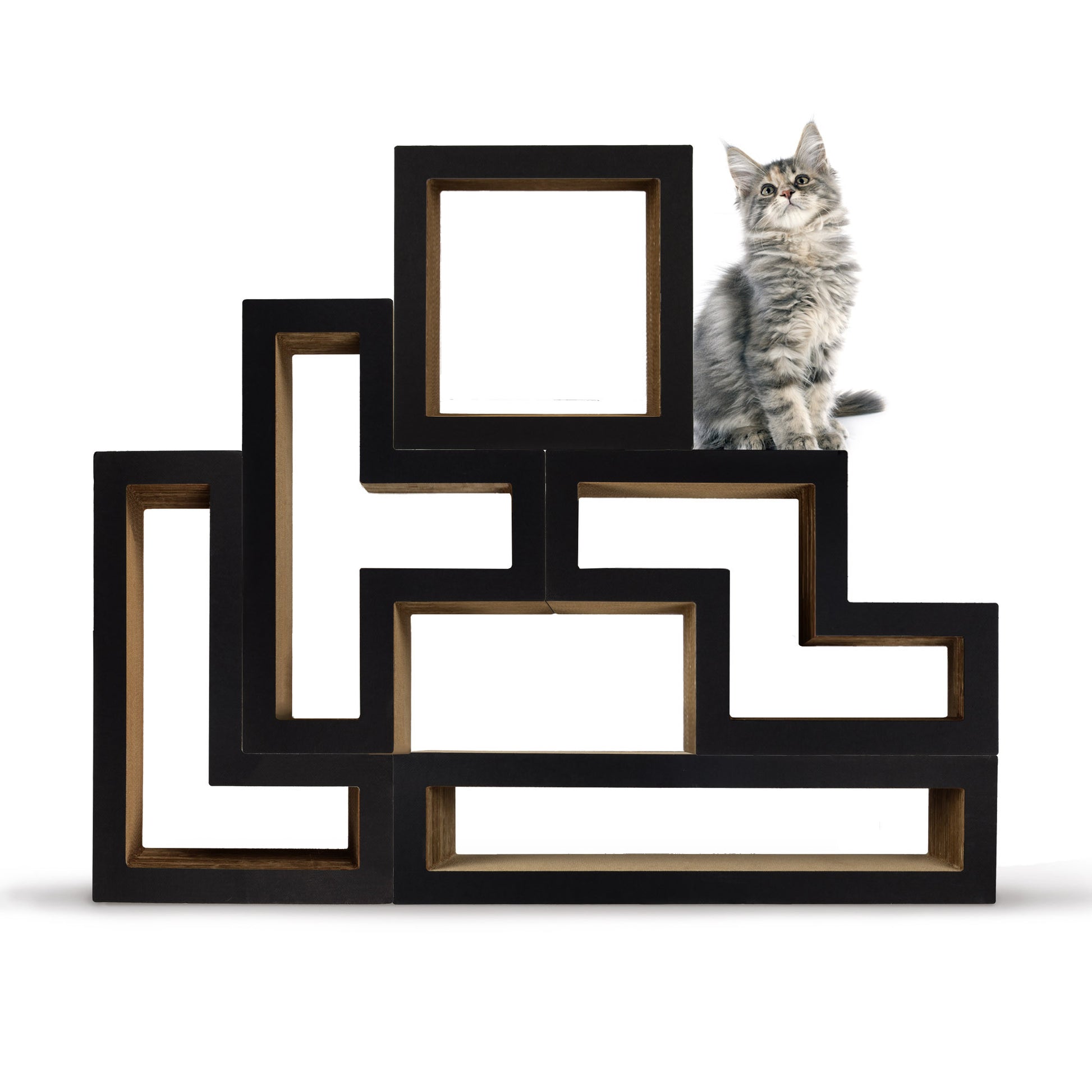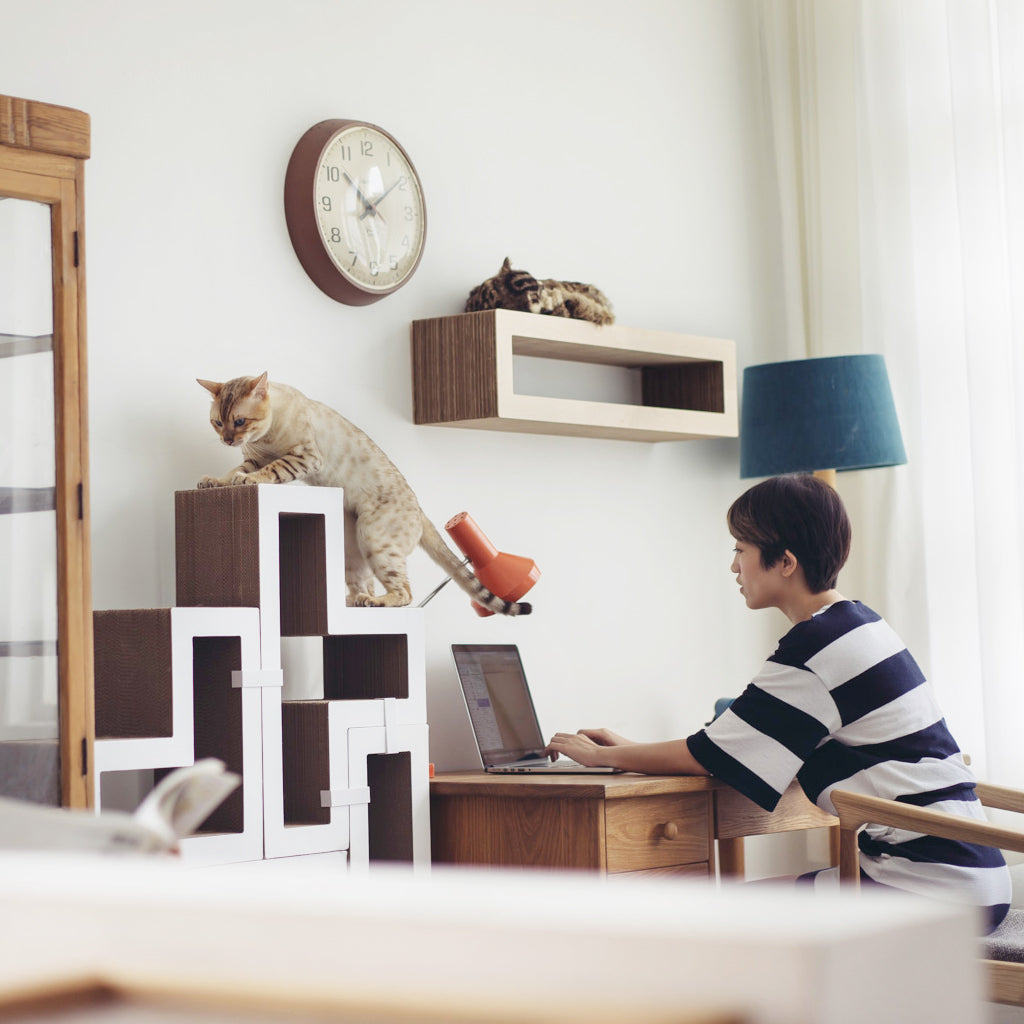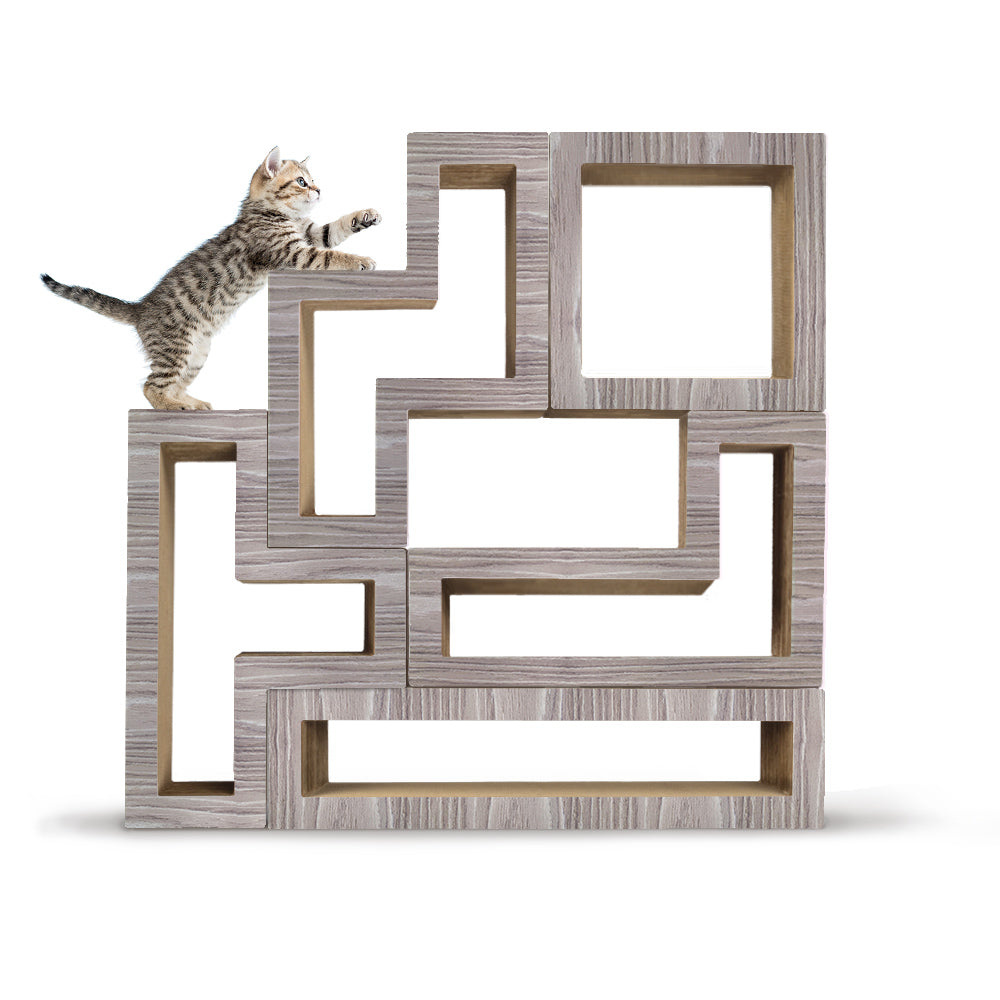 KATRIS Modular Cat Tree - Bundle
Sale price
$395.95
Regular price
Includes 5 blocks to build a cat tree, a cat scratcher, a cat climber on the wall or just about anything you can imagine.

Includes 10 clips to secure blocks together & 5 bags of natural catnip for your feline friend.
( Original Kraft bundle -

Kraft clip

、Mono Black bundle -

Black clip

、Mono White bundle -

White clip

、Wood Teak bundle -

Kraft clip

、Wood Drift bundle -

Grey clip

、City SF bundle -

Wheat clip

)
Made from over 200 sheets of heavy-duty, durable cardboard.


Our cardboard is a 100% natural & recyclable paper material bonded by SGS Certified non-toxic glue.

Withstands over 300 pounds of weight.

You may also like:Mix & Match Blocks
We Saw a Pawportunity
Nobody had ever made stylish, eco-friendly furniture that cats

and humans could both enjoy.
Ugly cat furniture
For cat use only
Bad for the environment
Solution
KATRIS Tree
Like cats and humans, we believe that feline furniture and human furniture can co-exist. Why not one in the same? Meet the KATRIS Tree, the modular cat playground that doubles as stylish, eco-friendly furniture for any living space.
Modular Cat Tree Features
Fits into your home & style
Our modular system creates endless possibilities. Easily transform any corner of your space into a cat-friendly perch.

More than cat furniture, the Tree can double as a coffee table, shelving, a side table or anything you and your cat can imagine.
Design to your cat's curiosity
Install blocks on the wall for a better vantage point to spot prey and predator alike.

Designed to satisfy your cat's natural scratching instinct.

A perfect hideaway for privacy and napping.
Durable, safe & sustainable
Each block is made from over 200 sheets of heavy-duty paperboard and can withstand more than 300 pounds of weight.

Based on our Research, KATRIS blocks show less signs of wear and tear over time than most cat scratchers on the market.
100% Recyclable Paperbaord
Each KATRIS Tree block is made from 200 sheets of heavy duty paperboard sourced from 90% post-consumer recycled FSC Certified paper. Including the non-toxic glue between the sheets, the whole product is recyclable and 100% safe for your cat.
| | | | | | | |
| --- | --- | --- | --- | --- | --- | --- |
| | Original Kraft | Mono Black | Mono White | Wood Teak | Wood Drift | City SF |
| KATRIS Modular Cat Tree color | | | | | | |
| clips color | | | | | | |
| color | KATRIS Modular Cat Tree | clips color |
| --- | --- | --- |
| Original Kraft | | |
| Mono Black | | |
| Mono White | | |
| Wood Teak | | |
| Wood Drift | | |
| City SF | | |
KATRIS vs. Everyone Else
| | Katris Tree Modular System | Other Brands |
| --- | --- | --- |
| Diversified Function | | |
| Eco-friendly | | |
| Stylish | | |
| For Cats & Humans | | |
Reviews
Featured on My Cat from Hell!
What People Are Saying About KATRIS
Jackson Galaxy
My Cat From Hell
KATRIS is an interlocking system of scratchers that can go together in all kinds of fun shapes. These things are intergraded for cats to establish territorial security for themselves!
What I love about this is that you can change it periodically to give your cats something new to explore. Brilliant!
A high-end, tetris-like piece of furniture that can function as a cat tree, bookshelf, and coffee table all in one.
Michele Debczak
Mental Floss
Even if you don't have a feline friend of your own, Katris can make unique, customizable storage for books, shoes, and other human-exclusive items.
Anna Gragert
My Modern Met
It can solely be used as a cat tree or you can transform it into a bookshelf, shoe rack, or coffee table. While you're at, you can even double up and use it as both a storage space for yourself and lounge area for your cats.
I hung all 5 pieces on the wall creating a little staircase for her. Very sturdy corrugated cardboard when properly installed creates a fun environment for kitty to tire herself out.

See what our customers think!